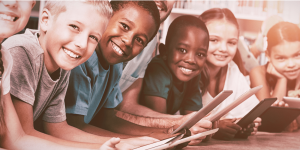 The Quality in Careers Consortium is delighted to offer the opportunity, for Awarding Bodies who provide a quality award for careers education in primary schools, of "National Endorsement" of their award by the Consortium.
Following consultations in 2020/21 with the Department for Education, the Careers and Enterprise Company, and Awarding Bodies for the Quality in Careers Standard, the Consortium resolved to offer this scheme for National Endorsement to recognise and celebrate excellence in children's careers education and support in primary schools.
The scheme was launched on 24th June 2021 with the full support of the Department for Education and has been welcomed publicly by NAHT (a founding member of the Consortium): https://www.naht.org.uk/News/Latest-comments/Press-room/ArtMID/558/ArticleID/1028/NAHT-supports-launch-of-National-Endorsement-of-Primary-School-Careers-Education-Awards
Currently, these are the Awarding Bodies who are offering a careers education quality award for primary schools:
Primary School Careers Education Quality Award Providers 21.6.2021
Whilst the National Endorsement scheme is voluntary, the Consortium and the Department for Education are pleased that all of the current Awarding Bodies have confirmed that they wish to seek National Endorsement by the Consortium.
National Endorsement, of a primary school careers education award by the Quality in Careers Consortium, has a clear rationale and purpose:
to promote consistency between different Awarding Bodies in the quality criteria they use. This will improve public confidence in their primary school careers awards.
to provide Awarding Bodies with objective confirmation that their approach is fit for purpose relative to the aims of careers education. This will improve primary schools' confidence in their ability to continuously improve the quality of their careers education provision.
National Endorsement also supports these important priorities:
to improve synergy between primary school careers awards and the national Quality in Careers Standard. Secondary schools committed to the Quality in Careers Standard are already encouraged to liaise with their feeder primary schools on children's career-related learning and development.
to grow a community of practice of like-minded Awarding Bodies, primary schools, and their external partners to promote continued innovation and creativity in approaches to pupils' careers education and support. Primary schools with the highest quality of careers education and support should be encouraged to become influencers in the education system.
to strengthen the connections between the careers education and support curriculum, and the whole curriculum in primary schools; and to promote further recognition of the usefulness and value of this approach in educational policy-making at the national, local, and school level.
to improve public understanding of the benefits of beginning careers education and support in the primary phase.
With an ever-increasing focus on careers and the importance of starting early, it is likely that more focus will be placed on developing careers education in the primary curriculum. Through the process of National Endorsement, the Consortium is seeking to ensure that a structure for improving quality, based upon existing good practice, is in place from the outset. This may in due course lead to the creation of a fully-fledged national Standard (perhaps to be known as "The Quality in Careers Standard for primary schools") as practice develops. The Consortium and the DfE will keep this under review.
Primary schools considering working towards a careers education quality award are invited to contact one or more of the Awarding Bodies to discuss their approach to delivering their award, the support they provide in the process, and the costs.
Once an Awarding Body gains our National Endorsement we will indicate this on the list of providers. All seven Awarding Bodies have made a formal commitment to work towards National Endorsement.
The Consortium invites providers of primary school careers education awards to prepare to seek to become nationally endorsed by the Quality in Careers Consortium. The providing Awarding Body will need to satisfy the Consortium's National Endorsement criteria which are set out in the Consortium's "National Endorsement Handbook": National Endorsement of primary school quality awards