We're pleased to offer a series of case studies which schools and colleges have agreed we should make accessible. They're a means of showing how some of the good schools and colleges in the country are responding to the revised Statutory Duty to secure access to independent careers guidance, to meet the DfE's Statutory Guidance requirements and to ensure their provision is of the highest quality.
Before reading the case studies, it's worth reminding ourselves what the OECD definition of 'careers guidance' covers, as this is referred to by the Department for Education in its guidance on what the statutory duty includes:
"Career guidance refers to services and activities intended to assist individuals, of any age and at any point throughout their lives, to make educational, training and occupational choices and to manage their careers.
The activities may take place on an individual or group basis, and may be face-to-face or at a distance (including helplines and web-based services)."
(OECD, 2004)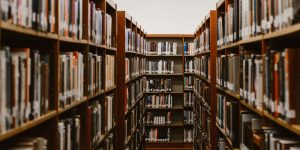 In this context, each case study included here has not only a narrative explaining the approach taken by the institution (including how it addresses quality assurance), but also contact details for potential follow-up.
To see case studies in each Region of England simply click on the Region of the map below. We're also adding case studies for Northern Ireland, the Isle of Man, and the Channel Islands.
We're always looking for further case studies so if you know of a school or college that you think we should contact about a potential case study, please make contact with us by contacting our Quality in Careers Director via our Get in Touch form.
Important Notes:
When reading this section, for schools or colleges which were previously holding – at the end of March 2017 – what was

then a valid

individually named CEIAG Quality Award (e.g. Investor in Careers, Inspiring IAG, or Career Mark et al), please note that these individually named awards are no longer awarded, they are replaced by the single national CEIAG Quality Award – the Quality in Careers Standard.
With effect from the end of March 2017, the previous providers of those individually named awards became Licensed Awarding Bodies for the Quality in Careers Standard and all schools and colleges holding one of those earlier awards now hold the national Quality in Careers Standard.
Our survey of the number of schools, colleges and other learning providers working towards the Standard, as well as those holding the Standard, published by the Consortium Board on 29th October 2017, can be accessed here.
Disclaimer: The Quality in Careers Consortium is not responsible for the content of external websites referred to or linked to in any of these case studies. Inclusion of a case study on our website does not warrant an endorsement from the Consortium of any publication, organisation, conference, product, website or any other such item as included unless the inclusion is specifically indicated as an endorsement. The Consortium is not liable in relation to, and neither takes responsibility for, any contract entered into by visitors to this website.
Hyperlinks: Whilst we endeavour to ensure all links included are correct and working, from time to time links do not work correctly. We'd be grateful if you could please report any broken or incorrect links on this website by completing our Get in Touch form.
Thank you.